In 2015, leaders from 193 countries came together to face the future and created a plan called the Sustainable Development Goals (SDGs). This set of 17 Goals imagines a future in which the world would be rid of poverty and hunger, and safe from the worst effects of climate change, by 2030.
A 2019 report titled Mutual microinsurance and the Sustainable Development Goals: an impact assessment following Typhoon Haiyan, was published by The University of Cambridge Institute for Sustainability Leadership (CISL). It explored how mutual microinsurance, enabled by adequate regulation, can contribute to the SDGs by increasing the protection and resilience of low-income communities. More specifically, it analysed the recovery outcomes of 160 households post-typhoon, including those that had mutual microinsurance, and those without.
The study concludes that households covered by life insurance delivered by a mutual microinsurer recovered better after the disaster than those without. The report also reinforces ICMIF's belief that legislative system should take an inclusive approach which will allow mutual insurance to flourish side by side commercial insurers.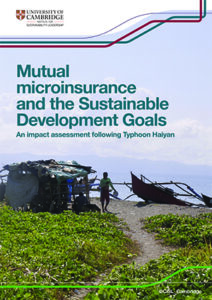 The ICMIF Foundation's current projects are directly impacting the following SDGs.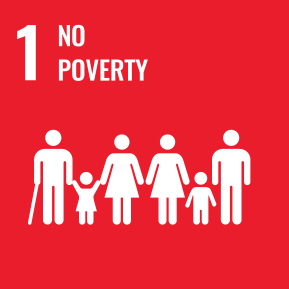 GOAL 1: NO POVERTY
Will help people, escape the vicious cycle of poverty and provide a safety net to vulnerable communities.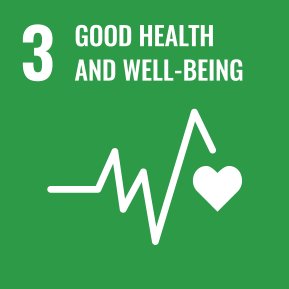 GOAL 3: GOOD HEALTH AND WELL-BEING
In addition to increasing access to health insurance, will focus on health prevention and access to quality healthcare.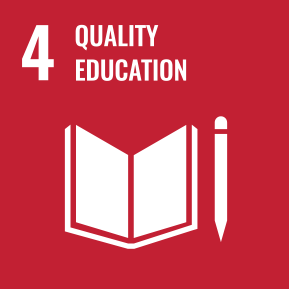 GOAL 4: QUALITY EDUCATION
Financial literacy training forms part of each of our projects.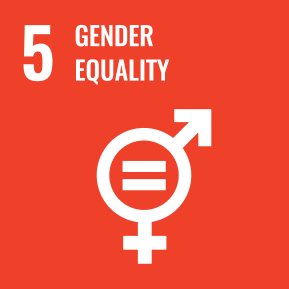 GOAL 5: GENDER EQUALITY
Will positively impact on women who are most often the policyholders of a mutual microinsurance provider.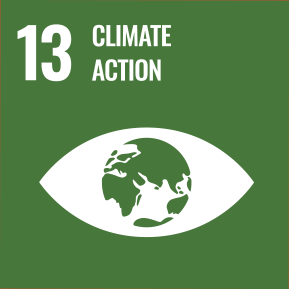 GOAL 13: CLIMATE ACTION
The target communities of the 5-5-5 Strategy are the most vulnerable to climate change.