Association/company: Achmea and Achmea Foundation
Country: The Netherlands
Guus van der Weijden and Judith Boute are senior professionals working for Achmea in the Netherlands. They spent one week in India with Uplift Mutuals during February 2018 to perform a detailed review of the Uplift business model following the end of the first year of the project. Not only did they gain experience of providing Technical Assistance to a mutual insurer in an emerging market, they had the opportunity to benefit on their own professional development goals such as active listening, results-orientation and team collaboration.
Who was the assignment for?
Uplift Mutuals in India. ICMIF is partnering with its member Uplift Mutuals to help the organisations expand its health network to new communities as part of ICMIF's 5-5-5 Mutual Microinsurance Strategy. Through this collaboration, Uplift aims to provide health protection coverage to 200,000 low-income individuals across the slums of Mumbai and Pune over five years.
What was the assignment?
The purpose of this assignment was to conduct a detailed review of the Uplift business model following the end of the first year of the project which ended in December 2017 and to refine the business plan for the second year of the project.
How did it work?
Originally Guus and Judith were selected to complete separate but complementary assignments for Uplift, one to provide an independent annual review of the MIS and M&E process and the second to conduct an annual review of the Uplift business model. It soon became clear that working together on the assignment would provide maximum value to both Uplift and the experts. Guus and Judith read extensively about Uplift and its operating environment and participated in numerous calls to clarify their understanding of the project before their departure. During their time in India they met with the policyholders in order to discover first-hand how the business model operates. They also spoke extensively with Uplift's software provider and staff to ensure their review was as thorough as possible given the limited time they had. Guus and Judith's findings and recommendations were formally presented to Uplift before their return to the Netherlands.
What has been the impact of the assignment so far?
It has enabled Uplift to take stock of its experiences in the first year of the project and make significant changes. It also provided valuable insight to the donors on the challenging environment Uplift is operating in.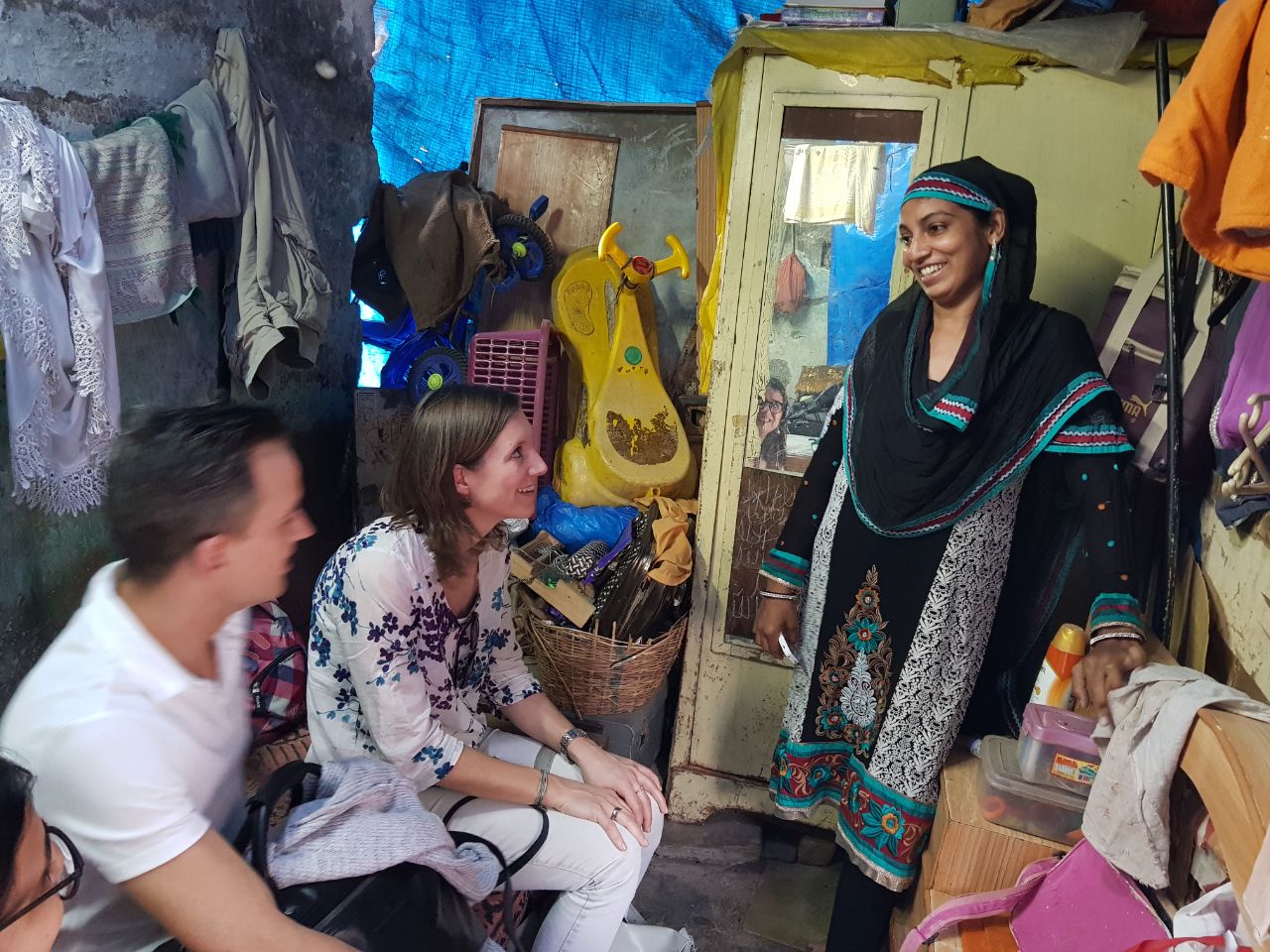 "On a professional level I have gained experience in supporting a mutual insurer in India and on a personal level I've had the chance to develop my intercultural communication skills and practice my active listening, collaboration and results-orientation skills."
Guus van der Weijden, Transition Manager Finance & Risk, Achmea 
"I had to put all my skills and knowledge to use in a very short amount of time with people I had never met before and where there was a different culture than my own culture. I now know that I am capable of intercultural collaboration and it was an experience I will never forget."
Judith Boute, Business Change Manager Digital, Achmea
"We were amazed by Guus and Judith's hard work and commitment, it has been really inspiring to see that. We thank Achmea and Achmea Foundation for this kind support."
Kumar Shailabh, Executive Director, Uplift India Association