Association/company: P&V
Country: Belgium
Fabian Melis is a Management Trainee working for ICMIF member P&V in Belgium. He visited Kenya three times and, in total, spent a period of four months working with CIC Insurance Group (CIC) to help develop the business plan for the Kenyan project under ICMIF's 5-5-5 Mutual Microinsurance Strategy. Having never worked in microinsurance before, this assignment gave Fabian the opportunity to discover the real impact that mutual microinsurance has on the people on the ground.
Who was the assignment for?
CIC Insurance Group (CIC) in Kenya. ICMIF is partnering with its member CIC to help their mutual insurance solutions for low-income populations reach scale in Kenya. Through its partnership with CIC, ICMIF aims to supply 250,000 dairy farmers with affordable mutual insurance products over the next five years.
What was the assignment?
The purpose of this assignment was to provide strategic advice and support the development of a strong business plan for ICMIF's 5-5-5 projects with CIC in Kenya.
How did it work?
Working on the ground for a total of four months in Kenya, Fabian was able to build a thorough understanding of the specific nature of the Kenyan market and the challenges being faced by the project partner CIC. This is something he believes would not have been possible if this assignment had been conducted remotely. He also had the opportunity to meet the end-users of CIC's microinsurance product, dairy livestock farmers, face-to-face. This meant he could better understand the challenges they face and how mutual insurance has a significant impact on their lives.
What has been the impact of the assignment so far?
Fabian's support has brought the business plan for the CIC project to a point where donors, including his own organisation P&V, are ready to support the implementation. The project was officially launched in September 2018.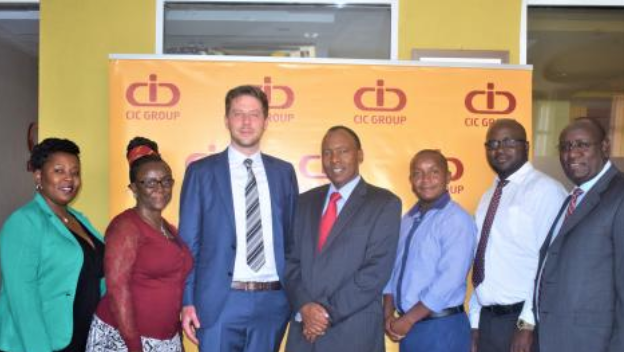 "P&V's ambition is to contribute actively to a more united society through insurance. Through this project, they can realise their ambition. I'm very proud to be part of it."
Fabian Melis, Management Trainee, P&V (Belgium)
"Fabian's visit to CIC has been incredibly valuable for us, the systems he has put in place will really help to ensure the longevity of the project."
Eve Thiong'o, Business Development Manager, CIC Insurance Group (Kenya)